Welcome to Cape Cod Digital Marketing Services
More about your team in Cape Cod, MA
Cape Cod Digital Marketing Services is here and ready to help build your business!
In today's world, having a digital presence is extremely important. 80% of the time, new customers will find you or your competitor through a Google search, most likely on their smart phones! As an experienced small business owner, I appreciate the importance of marketing your business services and products on the internet, of finding and keeping customers, and of establishing and maintaining an excellent reputation that customers can trust and rely on.
I live in Brewster and have called Cape Cod my home for over 20 years. I know and love the cape, although as a native Bostonian I'm officially a "washashore." For me there is no bad season, bad side, bay side or ocean side. I love the one of a kind shops, restaurants and resorts rather than chains on this 60 mile long peninsula. The seasonality and distinctive culture of the cape are special to me.
Though I have lived in Brewster for over 20 years, my prior professional work life has mostly been over the bridge. I have worked as an administrator and manager in large corporate settings, and in small businesses in a variety of industries: retail, manufacturing, healthcare and insurance. I have also owned and operated my own small business, a sensory deprivation Float Tank.
When I opened my Float Tank business 6 years ago, I knew I had to have a website. I used a DIY website service and proudly published the website, but soon found that alone wasn't effective as a marketing tool. My business didn't show up in internet searches, and it wasn't visible because of the website's construction. I was too busy running the business to pay attention to my digital footprint. This was a huge learning experience! It made me realize the importance of having not just a website, but one that was high performing, visible on the internet, tailored to my business needs, mobile device responsive, and easy for customers to navigate for information about my products and services.
From one business owner to another: If you want your website to generate customers, boost your website traffic and convert visitors to customers, give me a call 774-316-4285.
I would welcome the opportunity to work with you to improve your local digital footprint and grow your business.
Please contact us so we can work with you to reach your digital marketing goals.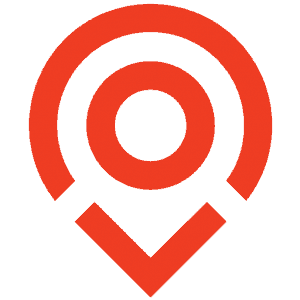 Business has been going great and we attribute that primarily to you and the website so thank you so much. 👍
As always, we really appreciate the great job you do for us! We've come a long way and glad we found you!!! You're The Best!
The course is now hot! It looks and delivers so much better! I'm so proud of where we are...have come so far! The site is in great shape and we are about to launch a little marketing. Thank you so much for all your help. I can't express how much I appreciate all you've done for me.