Welcome to Coffs Coast SEO Websites
More about your team in Coffs Harbour
Coffs Coast SEO Websites is here and ready to help you get more customers.
I have been a resident of the Coffs Harbour region coming up 30 years. My interest in website design and selling online started way back in the mid 2000's.
I recognised the power of the Internet early and could see the huge potential it offered to business no matter if you were selling services or a product.
For the past 16 years I have contracted to a local auction company managing their online presents and marketing requirements. This involved not only daily updating of the website information and images, but also placing print media advertising in the national newspapers and industry magazines related to the items being sold. Construction of extensive databases of known and potential industry buyers was a constant need due to the vast range of auction content that changed on a daily basis.
I also owned and managed a number of my on ecommerce websites selling both locally and nationally. In those days having a high ranking on Google was easy to achieve and for a good few years I was position two on the page one of Google for a specific keywords and phrases. However, eventually that all changed and I then realised that maintaining that competitive position in the search engines was going to be a lot more difficult. I struggled with this aspect of marketing online and at one point, after parting with a good chunk of money contracted a so called expert in SEO to help me. I didn't know anything about this subject in those days. This turned out to be a disaster and a complete waste of money, so I can say "I've been there and done that"
Although disappoint at the outcome, it occurred to me that if I was having a problem with website traffic and finding a solution, then obviously other businesses relying on online sales must be having the same issue. SEO became the buzz-word in ecommerce, it stands for Search Engine Optimization and if you don't have that setup correctly on the back-end of your site you're really not in the race in obtaining any worthwhile search engine ranking.
Today there are many companies offering to do SEO work for your business. I found PinPoint Local and was so impressed with their achievements I partnered with them in order to help other small businesses. PinPoint Local offer the whole range of expertise and services necessary including secure hosting, web design and SEO.
PinPoint Local can work for you too!
Please contact us so we can work with you to reach your digital marketing goals.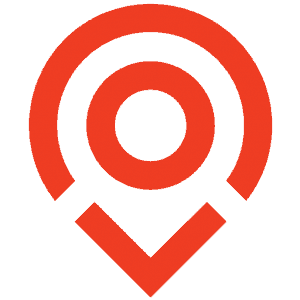 Business has been going great and we attribute that primarily to you and the website so thank you so much. 👍
As always, we really appreciate the great job you do for us! We've come a long way and glad we found you!!! You're The Best!
The course is now hot! It looks and delivers so much better! I'm so proud of where we are...have come so far! The site is in great shape and we are about to launch a little marketing. Thank you so much for all your help. I can't express how much I appreciate all you've done for me.