More about your team in Kincardine, ON
519 Web is here and ready to help you get more customers.
Deborah Clarke loves working with small business owners & entrepreneurs. Why? Because she is one herself. As a matter of fact, Deborah was called an entrepreneur long before she knew what the word meant, she started working at a roadside fruit stand outside of Grand Bend, ON at the age of 12.
As a CPA, CMA, MBA and previous small business owner herself, it's important to Deborah to develop more than a 'good looking' website design for small businesses. Your website is the face of your business online, but it should also provide a 24/7 service in itself to bring you more customers and to help improve your bottom line.
What is the Life Time Value of one new customer for your business?
LTV = (Average Sale) x (# of purchases per year/per customer) x (# of years average customer may be with you)
Example a SPA or Nail Salon:
LTV = Average Sale $40 (pedicure) x 12 (monthly service) X 10 years
LTV = $4800 / lifetime value
How many new customers do you think a SEO-Ready website will drive to your business per month/year? It is likely just one new customer will more than pay for your SEO ready website. Multiple new customers will warrant a monthly SEO Service. Get your website and online listings working for your business online 24/7. Best part? We do the work for you, you don't have to try to understand SEO.
Is your website working for you? If not, call me … ask me about doing an Online Audit for your website and social media presence. Deborah.Clarke@PinPointLocal.com | call/text 519.331.9777
Deborah and her husband have lived in Southwestern Ontario, along the shores of Lake Huron, their entire lives. From Grand Bend to Sarnia-Lambton and now Kincardine, Ontario. They raised their family in Sarnia-Lambton and now Deborah and her daughter are working together in Kincardine and surrounding areas of Huron-Perth, Grey-Bruce to help small businesses develop a more robust local online presence. Deborah has owned small businesses and has worked in business development and marketing in the bricks and mortar world her entire career. Put her strategic management and marketing skills to work for your business online.
FUN FACT: Did you know 97% of search engine users are searching for local businesses? SEO is a cost-effective way to reach more customers.
Please contact us so we can work with you to reach your digital marketing goals.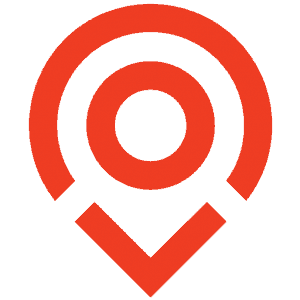 Business has been going great and we attribute that primarily to you and the website so thank you so much. 👍
As always, we really appreciate the great job you do for us! We've come a long way and glad we found you!!! You're The Best!
The course is now hot! It looks and delivers so much better! I'm so proud of where we are...have come so far! The site is in great shape and we are about to launch a little marketing. Thank you so much for all your help. I can't express how much I appreciate all you've done for me.