Welcome to MADU SEO & Web Media
More about your team in Los Angeles, CA
Say hello to your local digital marketing experts.
We are here to help you get customers and grow your business.
Hi, I'm Fred Lemons, owner and founder of MADU SEO & Web Media, LLC. I lead the Los Angeles, CA PinPoint Local agency. My team and I have been in the online marketing space for over 10 years and we understand the challenges of small businesses and are dedicated to helping your local business succeed using the Internet.
We're local. We live in Los Angeles, just like you. We're part of the community and are committed to helping local businesses like yours thrive and reach new heights.
We love helping local businesses to expand their companies and reach more people with the products and services they offer. We are SEO & Lead Generation specialists and use Marketing and Dissemination Ultimates (MADU)… employing the best available and most effective strategies and tactics, amidst continually evolving Internet Marketing technologies, to bring you more targeted visitors to your website and social media platforms. We have a strong interest in helping you exceed your expectations when it comes to expanding your presence online and succeeding with your online marketing endeavors.
We're also part of the PinPoint Local Network. Which means, we can serve you locally, at a global standard. The network follows best practices and adheres to international standards, while applying proven strategies to businesses, quickly and efficiently.
PinPoint Local is a global, digital marketing company, with the core mission of helping local businesses grow. In short, we're here to help you get more customers and convert them into meaningful sales. We create work that drives businesses forward. And our services include world-class website design, local SEO strategies and lead generation and premium hosting.
We'd love to be part of your success story. You can start off by clicking HERE for a FREE report on your current online presence. Or, click HERE to schedule a FREE consultation to discuss how we can help your business realize its full potential.
Here's to your success!
Best regards,
Fred Lemons
Owner & CEO – MADU SEO & Web Media, LLC
Pinpoint Local Franchise Owner
Fred.Lemons@PinPointLocal.com
www.MADUSEO.com
Please contact us so we can work with you to reach your digital marketing goals.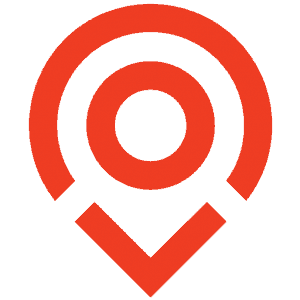 Business has been going great and we attribute that primarily to you and the website so thank you so much. 👍
As always, we really appreciate the great job you do for us! We've come a long way and glad we found you!!! You're The Best!
The course is now hot! It looks and delivers so much better! I'm so proud of where we are...have come so far! The site is in great shape and we are about to launch a little marketing. Thank you so much for all your help. I can't express how much I appreciate all you've done for me.