Welcome to Off The 101 Digital Marketing
More about your team in Santa Maria
Off The 101 Digital Marketing is here and ready to help you get more customers.
The Air Force brought my family to the California Central Coast, BUT the local community made it a home for us.
If the 15 years of leadership experiences in the Air Force have taught me anything, it is people want connection and results.
Not just an email, not just a phone call or voicemail.
People want to be heard.
People want action and results.
That's what I'm excited to do for the community that's given my family and me so much!
After 15 years of dedication to protect our freedom, I get to live out the principles of freedom by serving the backbone of our country: YOU, the local business!
With PinPoint Local, I get to bring big business marketing down to the local level where it matters most.
It's not the cheap product of a national company offers to local business.
I'm offering the community and commitment of a local business owner while bringing the quality and global digital trends together.
You will get an exceptional level of service.
One that truly listens your business needs with an action-oriented approach to getting you more customers and more business.
I've spent 8 years learning marketing, running side-businesses, and helping other military members with their businesses.
It's NOW my privilege to run a full-time, local company for small businesses located from the City of Flower and Arts, Lompoc, all the way up the coast to San Luis Obispo, The Friendliest City in the US and Home of CalPoly!
And Yes! I serve all the towns in between, too: Los Alamos, Santa Maria, Orcutt, Nipomo, Oceano, Arroyo Grande, Pismo Beach, Shell Beach (technically Pismo), and Guadalupe.
Please contact us so we can work with you to reach your digital marketing goals.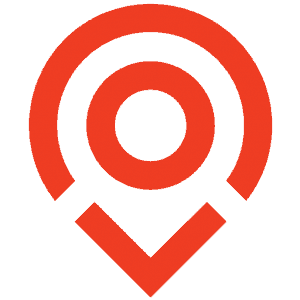 Business has been going great and we attribute that primarily to you and the website so thank you so much. 👍
As always, we really appreciate the great job you do for us! We've come a long way and glad we found you!!! You're The Best!
The course is now hot! It looks and delivers so much better! I'm so proud of where we are...have come so far! The site is in great shape and we are about to launch a little marketing. Thank you so much for all your help. I can't express how much I appreciate all you've done for me.